Goa is one of the most preferred destinations for people to visit during the winter season and especially the New Year. This time despite the state government restrictions to curb the spread of the Omicron virus, the place saw a surge in the tourists at its beaches, pubs, and clubs.
With the rising number of covid-19 cases of Omicron's variant, India had imposed semi-lockdowns and night curfews on major cities to avoid crowds and gatherings during New Year. Goa too had imposed with the same wherein, authorities ruling the bars, clubs, pubs, casinos, cafes, and restaurants allowed fully vaccinated people with their vaccination certificate and those with the negative report of the covid test.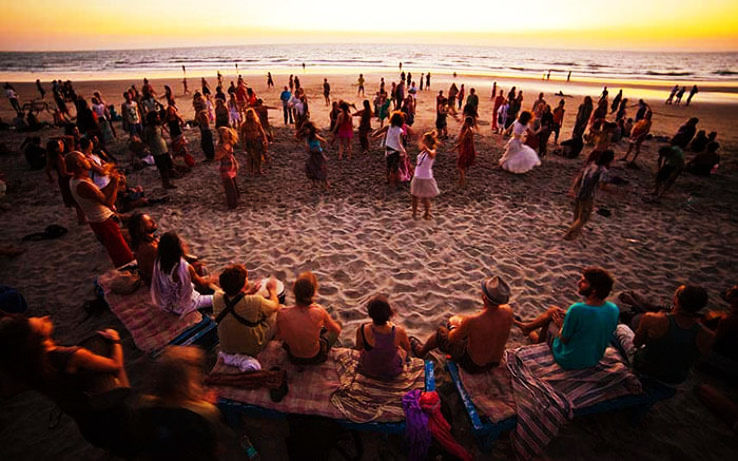 However, Calangute in North Goa was found thronged and loaded with a lot of tourists for the New Year's celebration where the managers and authorities of the restaurant and cruise boats have said that it became difficult for them to keep up the surge in tourists where the staff and workers were also kept busy from 11 AM to 11 PM. Though Goa has its own grace and beauty but visiting during the alarming situation of covid's new variant, the lack of responsibility on tourist's grounds was extreme.