Andaman is known for its serene beaches and is in no way less than any other exotic holiday spot in the world. Apart from its beaches, Andaman is known for cellular jail, Havelock Island and offers many quiet spots for travelers to come away from the tiring routine of a metropolitan city and relax in the lap of nature. It is no news that Andaman is also a popular honeymoon spot too and people love to visit the Islands to celebrate the beginning of their married life.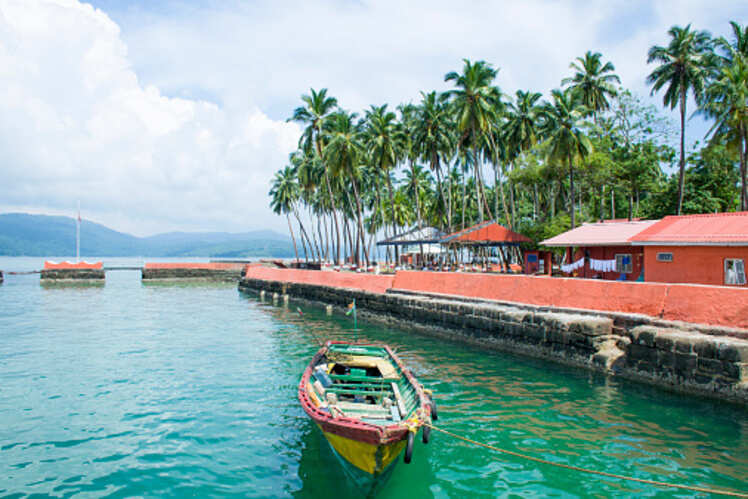 But did you know there is more to Andaman than just well-known beaches and popular tourist spots?
If you are someone who loves to explore and set off in the direction of offbeat places then the Andaman Islands won't disappoint you in this case as well.
Here are some of the places around Andaman that aren't frequented by many people but worth visiting.
Munda Pahar
Care for a short trek to see the most beautiful sunset of your life? This is just the place to be. This beach is a bit secluded and you will see many locals climbing up and down the hill. Munda Pahar is near Chidiya Tapu and it is best to be visited in the evening so that you don't miss the sunset from the hills.
Chidiya Tapu
As the name suggests, you will find various birds chirping around this island and it is a treat for the eyes. This island also has evergreen forests surrounding it and is rarely crowded with people. You can spend enough time to see the sky changing its color and explore the wilderness of this place. Since this Island is near Munda Pahar, you can visit both the places in one day.
Kalapathar Beach
This place gets its name from the nearby Kala Patthar village and has the clearest blue water. People often find out about this beach when they are around Radhanagar beach and are never disappointed to see the contrasting black stones complementing silver sand.
Ross and Smith Island
This is an iconic twin beach in Andaman and still isn't crowded at most times. These beaches are separated by a long trail of sand and during low tides, you can walk through them. It is one of the most picturesque spots in Andaman.
Mangrove creek
If you want to go for an adventurous little ride through rough waters and dense mangroves then this is the place for you. Mangrove creek in Andaman makes up 13 percent of the total Indian mangrove cover. The place offers various activities. It is important to know that you should take all the precautionary measures while traveling around this place.
Limestone caves
These are known as the most marvelous caves in Andaman and worth every trouble it takes to get there. This place is a boat ride away from Mangrove creek so you can plan to visit the two places together.
Here are some of the unexplored places that you should visit in Andaman. If you wish to visit all of them in one trip, make sure you book your hotels accordingly and look for ways to reach there.